Empowering people to move their finances forward
Everyday Americans deserve a better financial future. We help them get there.
Molly B., Los Angeles, CA
"Two years ago I was really struggling to pay my bills. I would go forward one step then backwards three. Freedom Debt Relief has been walking beside me and helping me do what I definitely could not do alone. I am headed to becoming debt free and I am not stopping until I am there!!"
Linda W.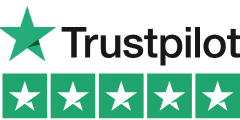 Providing relief from financial distress
Too many people are struggling to make ends meet. We help them overcome debt, eliminate stress, and move on with their lives.
Learn more
Putting customers first
We act in our clients' interests, and we work hard to get them great results. Our financial incentives are aligned with our customers' success – we only succeed when they do.
Learn more
Giving consumers options
We give each consumer a personalized financial assessment and suggest debt solutions that they qualify for. They choose what works best for them.
Learn more
People struggling with...
Revolving unsecured debt
High debt-to-income ratio
Monthly cash flow challenges
Making minimum payments
Low credit score
High credit card utilization
Need help finding the right solution
Debt Consolidation
Debt Relief
Personal Loans
Home Equity Solutions
Bankruptcy
Credit Counseling
Changing lives for the better
For nearly 20 years, we have delivered financial solutions to help struggling consumers manage their debt and improve their financial outlook.
Our goal is to help you improve your finances, make informed financial decisions and be confident in the decisions you make. However, neither Freedom Financial Network, LLC, nor any of its affiliates or subsidiaries are financial advisors, tax consultants, credit counselors or attorneys and nothing published on our websites should be construed as financial or legal advice. We recommend you consult with the appropriate professional before making any serious financial decisions. If we refer you to a partner who operates in one or more of these areas, we may be compensated by that partner but it will be them, and not us, who provides these services.